B1B
B2B
At the end of September 2005 I finally got my Pepper Pad.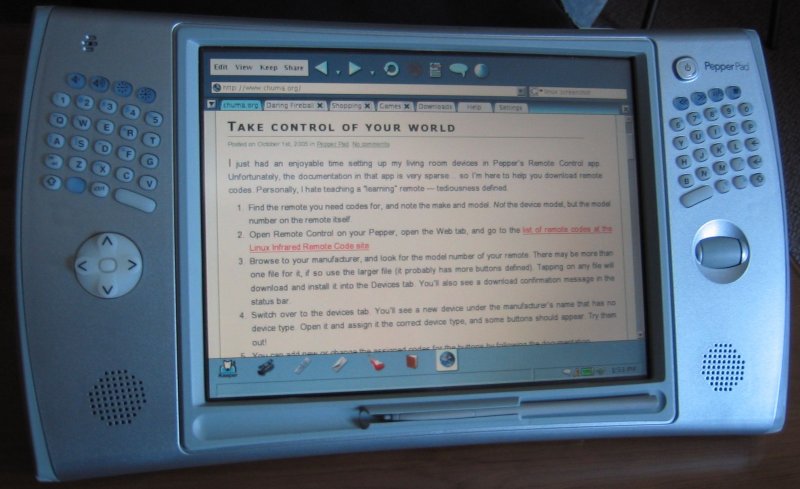 Pepper is an intriguing platform. It's based on Intel's top-of-the-line embedded systems platform, XScale, with the 624MHz PXA270 CPU, accelerated video with hardware MPEG decoder and TV out, 256MB RAM, and a 1.8″ hard disk drive (at least 20GB). It runs Linux – specifically, based on MontaVista Linux CEE and Professional Edition with many custom-built packages and a unique Java-based interface. It uses X Windows for display on an 8.4″, 800×600 backlit touch-sensitive screen. Built-in thumbboard for text entry as well as support for all standard wireless and wired interfaces: USB, 802.11 networking, Bluetooth, and IrDA.
I now also have a Pad 3, the successor hardware platform based on AMD Geode.
I really wanted one for a few reasons. One, I wanted an easy-to-use computer for the living room that was smaller and lighter than a laptop, and didn't require me to fiddle with Windows all the time. Second, I wanted a device that I could do some cool hacks on. This is the place to find said cool hacks.